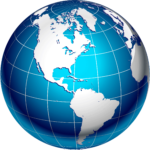 The Trump administration has announced that they are planning on closing all U.S. immigration agency's overseas locations. The announcement was written by USCIS Director Francis Cissna in an email. The plans called for shifting those duties to U.S.-based agency offices and American consulates and embassies abroad. The move is the latest from an administration that has worked to limit legal and illegal immigration since Trump took office in January 2017, including cuts to the U.S. refugee program and heightened vetting of U.S. visa applications.
A branch of the Department of Homeland Security operates all 23 offices overseas. The 23 offices are scattered across Latin America, Europe, and Asia:
International Immigration Offices
Click on your local international field office from the list below to find details about office location, services, and important instructions.
Latin America, Canada and the Caribbean (LACC) District
Europe, Middle East, and Africa (EMEA) District
These offices provide services such as: helping U.S. citizens who want to bring relatives to the United States; processing refugee applications; enabling overseas citizenship applications; and assisting Americans who want to adopt foreign children, according to its website.
The international offices can also process naturalizations of U.S. military service members who are not already U.S. citizens. USCIS officers abroad also look for fraud in visa applications and provide technical immigration advice to other U.S. government officials. – CBC News
There will be more news in the upcoming days about the termination date for these 23 offices.
Are You Interested in US Immigration?
If so, Contact VisaPlace today. All our cases are handled by competent and experienced immigration professionals who are affiliated with VisaPlace. These professionals consist of lawyers, licensed paralegals, and consultants who work for Niren and Associate award-winning immigration firm that adheres to the highest standards of client service.
Ready for the next step? Book your 1 on 1 consultation now or call us at 1-877-296-0874.
Have a Question related to your Immigration Needs?
Click here to fill out the FREE Immigration Assessment form below and get a response within 24 hours to see if you're eligible.
The assessment form should take approximately 5-7 minutes to complete. We will get back to you within one business day to let you know if we are able to help.