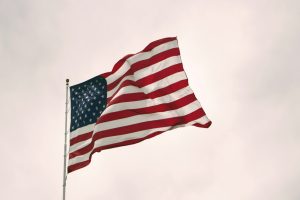 Throughout the year of 2021, many important developments in immigration have occurred in the United States, particularly as a result of COVID-19's continuous immigration adjustments. Despite this, the majority of visas are still being filed for, and US immigration is on the rise.
President Biden has made several adjustments to the US immigration system about a year into his term, ranging from modifications inside the different immigration agencies to bigger developments.
US Visa Changes and Updates 2021
In the start of 2021, the USCIS announced a final rule that would alter the H-1B Visa cap selection process by amending the current lottery procedures, and prioritize wages to protect the economic interests of US workers. Doing so, this would also ensure that most highly skilled foreign workers benefit from the temporary employment program.
The USCIS announced that employers can no longer hire foreign workers under the H-2B visa category for the first half of the 2022 fiscal year. This is because the mid-year H-2B visa cap was met on September 30th, 2021. This also means that any H-2B visa requests for an employment start date before April 1, 2022, will be rejected unless they are exempt.
Expansion of Work Authorization Eligibility for L-2, H-4 and E Dependents
As the year draws to a close, certain dependents can rejoice after a November settlement instructing USCIS to enhance work authorization eligibility for L-2, H-4, and E dependents. Benefits are contingent on individual circumstances, thus we recommend that L-2, H-4, and E dependents visit their attorneys to discover whether benefits are available under the new paradigm.
2021 Policy Changes
After taking office, President Biden lifted the freeze on Green Cards that former President Trump made in 2020. Biden stated in his proclamation that "shutting the door on legal immigrants does not advance the interest of the United States".
The US stayed on top of the continual developments in travel and COVID-19 during the full year of 2021. There were several updates on which countries were temporarily prohibited from entering, vaccine requirements, processing delays, and so forth.
In May 2021, the Biden administration has stated their plan to promote the program and revive the International Entrepreneur Rule. Later the DHS announced it will resurrect the IER program, as it "goes hand-in-hand with our nation's spirit of welcoming entrepreneurship." The move comes in response to venture capitalist firms, which have urged the administration to back the program and enable potentially thousands of start-up founders to move or remain in the US to grow their businesses.
Changes at USCIS
As part of a larger effort to be more inclusive and transparent, USCIS implemented a number of significant improvements. In March, the agency changed the term "alien" to "noncitizen" or "undocumented noncitizen" in its policy handbook to characterize immigrants. It also said it will put a new method of calculating processing times for immigration applications to see if it might make them "more accurate, timely, and understandable." The Senate also made history by appointing Ur Jaddou as the next Director of USCIS, making her the first woman and the first person of Arab and Mexican ancestry to manage the agency.
Are You Interested in Immigration to the United States in 2022?
If so, Contact VisaPlace today. All our cases are handled by competent and experienced immigration professionals who are affiliated with VisaPlace. These professionals consist of lawyers, licensed paralegals, and consultants who work for VisaPlace Legal an award-winning immigration firm that adheres to the highest standards of client service.
Have a Question related to your Immigration Needs?
Click here to fill out the FREE Immigration Assessment form below and get a response within 24 hours to see if you're eligible.
The assessment form should take approximately 5-7 minutes to complete. We will get back to you within one business day to let you know if we are able to help.