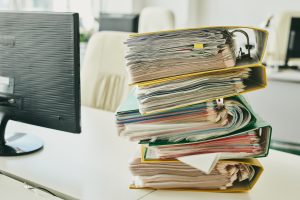 The last few years within US Immigration have been challenging. Not only were work visas banned, but travel restrictions were implemented because of the COVID-19 pandemic, and former President Trump made it difficult for foreigners to reach their immigration goals. As President Biden works hard to reverse any anti-immigration policies, these events along with others have caused an almost 2.6 million visa application backlog within the US immigration system. Some immigrant-visa categories are even 50 to 100 times higher than they were just four years ago. Naturally, these events will impact many more applicants, and it's important to know what to expect!
Impacts on Immigration in the United States
Muslim Ban
The travel ban from mostly Muslim countries was implemented by the Trump administration which has been revoked by President Biden on April 1st, 2021. This policy affected certain asylum or immigration applicants who were rejected if they left blanks in their application forms. Although Biden is reversing these policies, legal immigrants and asylum seekers will still face obstacles making it hard to immigrate into the next year.
COVID-19 Pandemic
In March 2020, when the COVID-19 pandemic spiked, the US suspended routine in-person visa services. The month after, Trump issued and extended a proclamation stopping most immigrants who didn't already have a visa from coming to the US. Although by July, authorities began letting consulates and embassies reopen for limited visa operations, most stayed closed for all but emergency services.
Visa Interviews
During the month of January 2020, before the pandemic, the State Department scheduled 22,856 family-preference visa interviews. This past January, it scheduled 262, nearly a 99% drop. Immigration attorneys in several visa lawsuits said the State Department continued to use temporary pandemic bans on entry from certain regions as a reason not to issue visas. The department reversed that policy for immigrant and fiancée visa applicants on Thursday. We look forward to more changes like this.
Diversity Visa Lottery
Up to 55,000 immigration visas, a year are awarded by lottery to qualified people from countries with low levels of immigration to the US. Winning a diversity visa is always a long shot giving each one odds of 1 in 267 of being selected and then getting a visa. Diversity visas expire if they aren't processed and issued in the same fiscal year. But as the pandemic closed US consular sections, this made issuing diversity visas nearly impossible.
Iran's Military
An April 2019 Trump presidential proclamation states the Iranian Islamic Revolutionary Guard Corps to be a terrorist organization. This proclamation has not been visited by now President Biden but affected anyone who's served in the revolutionary guards from being granted a US visa. The biggest challenge with this proclamation is, men in Iran are by law are to serve in the Iranian military. Men who don't serve aren't allowed to marry, get passports, or hold most jobs. This pushes Iranians to travel to neighboring counties to apply for a US visa. Many hope to see this policy re-examined in the near future.
Do You Need Professional Immigration Help?
If so, Contact VisaPlace today. All our cases are handled by competent and experienced immigration professionals who are affiliated with VisaPlace. These professionals consist of lawyers, licensed paralegals, and consultants who work for VisaPlace Legal an award winning immigration firm that adheres to the highest standards of client service.
Ready for the next step? Book your 1 on 1 consultation now or call us at 1-888-317-5770.
Have a Question related to your Immigration Needs?
Fill out the FREE Immigration Assessment form and get a response within 24 hours to see if you're eligible.
The assessment form should take approximately 5-7 minutes to complete. We will get back to you within one business day to let you know if we are able to help.