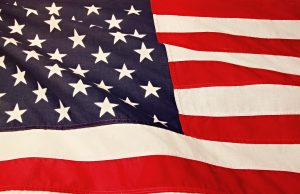 According to US Citizenship and Immigration Services (USCIS), nearly a million immigrant adults were naturalized as American citizens in the fiscal year 2022, the third-highest annual tally in US history.
Naturalizations have reached a 14-year high, a year after President Biden directed federal agencies to promote naturalizations by removing bureaucratic barriers in the citizenship process, expediting case adjudications, and developing a government-wide strategy to boost eligible immigrants to become citizens.
United States Visa Changes and New Visa Programs in 2022
Ukraine Relief in the United States
Ukrainians who would face extreme hardship if forced to return to homelands devastated by armed conflict or natural disasters are eligible for the relief, which is known as Temporary Protected Status.
Learn more about TPS for Ukrainians.
EB-5 Investor Visa Regional Center Program is Back
In March 2022, the Senate approved a reauthorization of the EB-5 Regional Center Program – the EB-5 Reform and Integrity Act of 2022 ("Integrity Act") as part of the FY 2022 Consolidated Appropriations Bill. The same bill had been passed by the House the night before.
Learn more about the EB-5 Investor Visa program returning.
US Immigration Reaches H-1B Immigration Visa Cap
In March of 2022, the US received enough applications to meet the federally mandated 65,000 H-1B visa ceiling for the fiscal year 2022.
This year, the USCIS was required to hold three visa lotteries in order to reach the mandated quota of 65,000 normal visas and 20,000 master's visas. The agency had also performed two lotteries the previous year, which was uncommon. After the first round of choices, the USCIS usually gets a sufficient number of applications. Because there were insufficient applicants after the first lottery, the US immigration office held a second random selection in July 2021.
Learn more about the H-1B Visa Cap.
Biden Administration Proposes New ID Card for Migrants
A new national identification card program for unauthorized immigrants has been suggested by the Biden administration. The "ICE Secure Docket Card program" would provide temporary ID cards to border crossers and other undocumented immigrants so they could legally identify themselves while navigating their immigration cases or removal court processes.
Learn more about New ID cards for migrants.
H-2B Visa Cap Update
Congress has set the H-2B cap at 66,000 per fiscal year, with 33,000 workers being invited each half of the year. On September 14th, 2022, the USCIS announced that the as of September 12th, 33,000 H-2B visas had already been issued to qualified candidates. Cap-subject H-2B petitions requesting employment start dates prior to April 1, 2023, will now be rejected by USCIS.
Learn more about the H-2B cap update.
Do You Need Help Immigrating to the United States?
If so, Contact VisaPlace today. All our cases are handled by competent and experienced immigration professionals who are affiliated with VisaPlace. These professionals consist of lawyers, licensed paralegals, and consultants who work for VisaPlace Legal, an award-winning immigration firm that adheres to the highest standards of client service.
Ready for the next step? Book your 1-on-1 consultation now or call us at 1-888-317-5770.
Have a Question related to your Immigration Needs?
Fill out the FREE Immigration Assessment form and get a response within 24 hours to see if you're eligible.
The assessment form should take approximately 5-7 minutes to complete. We will get back to you within one business day to let you know if we are able to help.