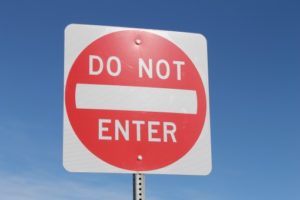 Unfortunately, not all applications for immigration to the US are accepted by USCIS. This means there will be cases where the applicant receives a refusal letter. This letter denies the applicant's application to enter the US. While disheartening, a US refusal letter does not mean that you need to give up on your dream to immigrate the the United States. It is important to determine why you have had your application turned down. This can give you clues about what you need to address before attempting to re-apply for a visa to the US.
What is a United States Visa Refusal Letter?
A visa refusal letter is the denial of a non-immigrant visa application to the United States. A refusal letter and a denial are used interchangeably but differ from a visa rejection. A rejection occurs when there is something missing in an application and if this is the case, the application will be rejected without prejudice.
Why did I receive a Visa Refusal Letter?
There are several reasons that you might receive a visa refusal letter. The letter should give a reason why. Below, are explanations of common causes for a United States visa refusal letters.
221 g Refusal
This type of refusal is the result of missing documentation or information on the visa application. The refusal letter will be color coded.
Blue Form: additional supporting documents are needed.

White Form: further processing is needed.

Pink Form: additional processing is being undertaken to check the validity of the provided information.

Yellow Form: longer time is needed to determine the status of the applicant.
214 (b) Refusal
This type of visa refusal letter is the result of not convincing the Consular officer for one the following reasons:
That the applicant plans to return to their home country.

That the applicant has sufficient funds to complete the trip without gaining employment within the US.

That the applicant will be undertaking appropriate travel, as designated by their visa application.
What are my Options if I have received a visa refusal letter?
221 g Refusal
In order to rectify this type of refusal, you must follow the directions on the specific colored form you received back. This might involve providing more documentation or simply waiting for the additional processing to be completed.
214 (b) Refusal
This type of refusal is not permanent and can be overcome if an applicant provide more evidence that demonstrates the individual's ties to another country outside of the United States. The interview is an important aspect and can help to demonstrate that you plan on leaving the US after your visit. However, there are some cases in which an individual will not qualify until they experience a change of circumstances in their home country.
Have you Received a US Refusal Letter?
If so, Contact VisaPlace today. All our cases are handled by competent and experienced immigration professionals who are affiliated with VisaPlace. These professionals consist of lawyers, licensed paralegals, and consultants who work for Niren and Associates an award-winning immigration firm that adheres to the highest standards of client service.
Ready for the next step? Book your 1 on 1 consultation now or call us at 1-888-317-5770.
Have a Question related to your Immigration Needs?
Click here to fill out the FREE Immigration Assessment form below and get a response within 24 hours to see if you're eligible.
The assessment form should take approximately 5-7 minutes to complete. We will get back to you within one business day to let you know if we are able to help