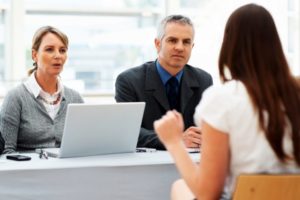 Unfortunately for many different reasons, individuals have found themselves in situations resulting in deportation or removal from the United States whether it was intentional or unintentional. The I-212 waiver is available for those foreigners stuck in that type of situation. Essentially, it is an application for permission to reapply for admission into the US. This specific waiver is only one of many that can give relief to those under immigration law violations.
Documents Needed Along With Application
Evidence of citizenship
Any supporting documents
A properly completed Form G-28
Fingerprint card FD-258 or an electronically captured fingerprints that will be completed by a U.S. CBP Officer
If you have a criminal record in any other country's court system, you must obtain a copy of the applicable record or an official letter from the court of jurisdiction
A copy of the official court record from the actual court of conviction indicating plea indictment, conviction and disposition for each and every crime committed
Reasons an Immigration May Be Deported/Removed from the United States
Violating the Terms of Your Visa
If you fail to follow all the guidelines specific to your type of visa you are most likely going to be deported. This includes lying in your application, working without permission, using fake documentation, faking a marriage, and/or committing a crime, etc.
Failure to Advise of Change of Address
It is a crime for immigrants not to submit immediate changes of address to US Citizenship and Immigration Services (USCIS). You have ten days to notify them. You can use the Online Change of Address form on the USCIS website to do so.
Crime Violations
This is the most common reason for deportation or removal from the United States. Not all crimes result in deportation, but those relating to drugs, violence, firearm offenses, human trafficking, and the smuggling of illegal aliens into the United States have a strong chance of causing someone to be removed. Other types of crimes that could cause deportation may include family or domestic violence, fraud, failure to register as a sex offender, and almost any type of aggravated felony.
Have You Been Deported? Do You Need Help?
Violating US immigration terms is vital and could get you in a lot of trouble and result in a sticky situation. Making sure you follow all the guidelines for successful immigration is always in your best interest. Some don't even realize they are violating US immigration terms until they are deported which is why the I-212 Application along with others is an available option for foreigners.
If so, Contact VisaPlace today. All our cases are handled by competent and experienced immigration professionals who are affiliated with VisaPlace. These professionals consist of lawyers, licensed paralegals, and consultants who work for Niren and Associates an award-winning immigration firm that adheres to the highest standards of client service.
Ready for the next step? Book your 1 on 1 consultation now or call us at 1-888-317-5770.
Have a Question related to your Immigration Needs?
Click here to fill out the FREE Immigration Assessment form below and get a response within 24 hours to see if you're eligible.
The assessment form should take approximately 5-7 minutes to complete. We will get back to you within one business day to let you know if we are able to help