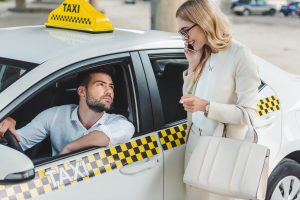 As a result of the latest NOC code system update, many occupations have become eligible or ineligible within Canada's most popular immigration pathways including Express Entry. This also includes Canada's Atlantic Immigration Program (AIP) which invites more than 6,000 candidates yearly to the Atlantic provinces to obtain Canada PR. These applicants will use their previous experience and skills plus more to fill labor shortages in these provinces. While 16 occupations were added to the Express Entry eligible occupation list, the AIP has actually lost several eligible occupations!
Related Article: NOC Codes Changing 2022
What Is The Atlantic Immigration Program (AIP)?
The IRCC introduced the Atlantic Immigration Pilot Program (AIPP) now known as the Atlantic Immigration Program (AIP) in March 2017 to recruit newcomers to the Atlantic provinces giving a pathway to Canada PR as skilled foreign workers. While most newcomers are drawn to fast-paced cities like Toronto, Montreal, or Vancouver, the AIP is specifically targeted at the Atlantic provinces: Newfoundland and Labrador, Prince Edward Island, Nova Scotia, and New Brunswick.
Occupations That Became Ineligible
When the NOC code 2021 update is implemented, these are the occupations that will no longer be eligible:
Other support occupations in personal services
Longshore workers
Material handlers
Taxi and limousine drivers and chauffeurs
Delivery service drivers and door-to-door distributors
Boat and cable ferry operators and related occupations
Livestock laborers
Nursery and greenhouse laborers
Trappers and hunters
Food and beverage servers
Laborers in textile processing and cutting
Are You Interested In Applying for the Atlantic Immigration Program (AIP)?
If so, Contact VisaPlace today. All our cases are handled by competent and experienced immigration professionals who are affiliated with VisaPlace. These professionals consist of lawyers, licensed paralegals, and consultants who work for VisaPlace Legal, an award-winning immigration firm that adheres to the highest standards of client service.
Ready for the next step? Book your 1-on-1 consultation now or call us at 1-877-296-0874.
Have a Question related to your Immigration Needs?
Fill out the FREE Immigration Assessment form and get a response within 24 hours to see if you're eligible.
The assessment form should take approximately 5-7 minutes to complete. We will get back to you within one business day to let you know if we are able to help.