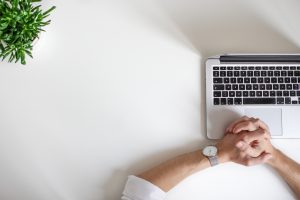 So, you've already submitted your Express Entry profile and now you're waiting in the pool. You may be wondering what you should be doing during this waiting period. While you wait in the pool, get ready to accept an invitation to apply. If Canada invites you to apply, you'll have 60 days to submit a complete application. There are several actions you can take to get ready while waiting for that invite.
Getting Documents for ITA Ready
Having all of the needed documents ready will make the application process easier within the next 60 days. These documents include:
Language Tests
Verify that your language test results are valid. They must still be in effect when you submit your application for permanent residency.
If your results expire before then, you will want to:
repeat the test or
apply before your test results expire (if feasible) or
Refuse the invitation and enter the pool again to be considered in a later draw
Your application for permanent residency will be denied if your language test results are no longer valid.
Police Certificates
You and any family members who are at least 18 years old must obtain police certifications.
Obtaining a police certificate can be a lengthy process in some countries. Ask for them now that you're in the pool, so you can submit them before your 60 days are up.
Find a Job with Job Match
By creating a Job Match account with Job Bank, you can continue your job search. A database called Job Bank will assist you in connecting with employers looking for workers with your set of talents.
You will need the Job Seeker validation code that you obtained when submitting the profile to complete this. Once you've entered Canada, you may always use Job Bank to look for a job.
Try to Improve Your CRS Score
You can raise your ranking in the pool and raise your likelihood of receiving an application invitation by:
using Job Bank to obtain a legitimate job offer
using private sector job boards to market your skills to Canadian businesses and contacting the provinces and territories to ask them to consider you for the Provincial Nominee Program
improving your language score
improving your education
gaining more relevant work experience
Try our CRS calculator to see what your score is currently at.
Keep Your Express Entry Profile Up-to-Date
It is your responsibility to maintain the truth and accuracy of the information in your profile at all times. You must update your profile if something changes regarding your situation, such as:
beginning a new career
gaining or losing a job offer
getting a new language test
getting married or divorced
having or adopting a new child
If you give false information or leave out important details, IRCC can:
Reject your application, find you inadmissible, and/or prevent you from submitting any further applications to enter Canada for 5 years.
Do You Need Help Building Your Express Entry Profile?
If so, Contact VisaPlace today. All our cases are handled by competent and experienced immigration professionals who are affiliated with VisaPlace. These professionals consist of lawyers, licensed paralegals, and consultants who work for VisaPlace Legal, an award-winning immigration firm that adheres to the highest standards of client service.
Ready for the next step? Book your 1 on 1 consultation now or call us at 1-877-296-0874.
Have a Question related to your Immigration Needs?
Fill out the FREE Immigration Assessment form and get a response within 24 hours to see if you're eligible.
The assessment form should take approximately 5-7 minutes to complete. We will get back to you within one business day to let you know if we can help.