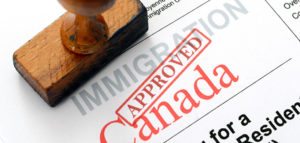 Canada's population has just recently passed the 37.5 million mark. This falls short of other large countries such as Russia with 144 million, the US with 326 million, China with 1.4 billion, India with 1.3 billion, and Brazil with 210 million. Consequently, Canada is eager to bring in new immigrants as much as possible. That being said, the Canadian Government has decided to accept up to 360,000 immigrants in 2020.
Canada's Prime Minister, Justin Trudeau, has formally asked his new Minister of Immigration to welcome more than one million new permanent residents between 2020 and 2022, with "modest and responsible" increases expected each year.
Parent and Grandparent Sponsorship 2020
Canadian citizens and permanent residents can sponsor family members in Canada. Canada has a cap on the number of applications it accepts every year under the PGP program.
As per Canada's immigration levels plan, the 2020 admission target for the PGP is set at 21,000. In 2019, Immigration, Refugees and Citizenship Canada (IRCC) accepted 27,000 sponsorship applications. The target was 20,500.
The new minister has formally been asked to work on reducing application processing times, improving the department's service delivery and client services to make them timelier and less complicated, and enhancing system efficiency.
Municipal Nominee Program in 2020
A political party headed by current Prime Minister Justin Trudeau will empower local communities across Canada to directly sponsor new immigrants for Canadian permanent residence through the Municipal Nominee Program.
Up to 5,000 applicants and their families will be able to settle in destinations across Canada that have demonstrated a need for newcomers.
The party also desires to make it free for permanent residents to apply for citizenship – a process currently costing an applicant $630.
Atlantic Immigration Pilot Program 2020
This pilot helps employers in Atlantic Canada hire foreign skilled workers who want to immigrate to Atlantic Canada and international graduates who want to stay in Atlantic Canada after they graduate.
After a successful run as a pilot program, at least 5,000 new spaces will be dedicated for this program annually.
Refugee/Asylum
Though the majority of new permanent residents will continue to be admitted through economic programs, the government also wants to introduce some innovations for refugee settlement and asylum. Among these is a proposed refugee stream to provide a safe haven in Canada for human rights advocates, journalists, and humanitarian workers at risk, with a target of helping resettle as many as 250 people a year.
The Minister of Immigration has also been asked to make Canada's asylum system more efficient and to work with cabinet colleagues on modernizing the Safe Third Country Agreement, which has come under scrutiny as a steady flow of asylum seekers continues to head for Canada from the United States.
Other programs and systems already in operation – Express Entry, the Provincial Nominee Program, and family sponsorship – will very likely continue to be the main pathways to Canadian permanent residence for the majority of accepted applicants.
Are You Interested in Immigration to Canada?
If so, Contact VisaPlace today. All our cases are handled by competent and experienced immigration professionals who are affiliated with VisaPlace. These professionals consist of lawyers, licensed paralegals, and consultants who work for Niren and Associates an award-winning immigration firm that adheres to the highest standards of client service.
Ready for the next step? Book your 1 on 1 consultation now or call us at 1-888-317-5770.
Have a Question related to your Immigration Needs?
Click here to fill out the FREE Immigration Assessment form below and get a response within 24 hours to see if you're eligible.
The assessment form should take approximately 5-7 minutes to complete. We will get back to you within one business day to let you know if we are able to help.