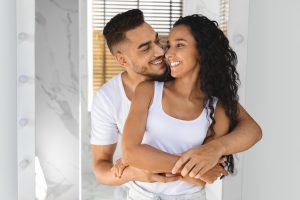 November 23, 2021 Update: US officials have announced a new policy that will help spouses of H-1B and L-1 visa holders who are looking to work in the US.
We often receive questions about working in the US as a spouse. The question we receive the most: Can I work in the United States as a spouse of a work permit holder? Usually, when an individual applies for a work visa to the U.S., they can bring their spouse and dependent children along with them. Now, generally speaking, the spouse cannot work in the US during this time. The spouse can accompany the individual during the validity of the work visa. The children can go to school but the spouse generally cannot work.
Working in the US Under a Spouse Visa
Sometimes, there can be certain exceptions that will allow the spouse to work in the United States. For example, with an L1 visa or an E2 visa, the spouse can apply for a work visa as a dependent but in most cases that option's not available. However, there has been talk that immigration rules will be changing potentially, hopefully, that will allow spouses to work as dependents. So for example, an H1B dependent visa is a specialty occupation work visa and very popular. As it stands now, spouses are not allowed to work unless they apply for their own work visa that's separate. If the rules change, spouses who currently get H4 visas will be permitted to apply for work visas or be allowed to work as well. This would be especially beneficial to the IT industry, but also other industries as well.
Work Visas that Allow a Husband or Wife to Work in the US
H-4 Visas are a special category of visas designed for spouses and children under the age of 21 of H-1B Visa holders. The status allows them to stay with the principal applicant, the H-1B Visa holder, in the US through the duration of the H-1B worker's status. Holders of such an H4 visa can now legally work or start a business in the U.S. as long as their spouse's H1B visa is valid.
Benefits of an H-4 Spousal H-1B Visa
In addition to the ability to work once obtaining Employment Authorization Documents (EAD), there are a few other benefits to the Employment Authorization Documents (EAD).
H4 visa holders who have Employment Authorization Documents (EAD) can:
Receive a social security number
Have no restrictions on employment
Have no minimum wage requirements
Are You Interested In Working in the US Under an H-1B Dependent Visa?
If so, Contact VisaPlace today. All our cases are handled by competent and experienced immigration professionals who are affiliated with VisaPlace. These professionals consist of lawyers, licensed paralegals, and consultants who work for VisaPlace Legal an award-winning immigration firm that adheres to the highest standards of client service.
Ready for the next step? Book your 1 on 1 consultation now or call us at 1-888-317-5770.
Have a Question related to your Immigration Needs?
Fill out the FREE Immigration Assessment form and get a response within 24 hours to see if you're eligible.
The assessment form should take approximately 5-7 minutes to complete. We will get back to you within one business day to let you know if we are able to help.