Are You Thinking Of Migrating to Barrie, Ontario, Canada?
Barrie is a city in Central Ontario, Canada, on the western shore of Lake Simcoe. Although located in Simcoe County, the city is politically independent. Barrie is within the northern part of the Greater Golden Horseshoe, a densely populated and industrialized region of Ontario. In 2011 census, the city's population was originally reported as 135,711, making it the 34th largest in Canada. The city's 2011 population was subsequently revised to 136,063. The Barrie metropolitan area has a population of 187,013 residents, making it the 21st largest, and one of the fastest growing census metropolitan areas in the country.
Over the next year, the Simcoe county will be working with various stakeholders – including employers, school boards, boards of trade, different levels of government, professional associations, ethno-cultural and faith-based organizations and the community and social services sectors – to develop a three-year settlement strategy for the county.
"Communities that embrace newcomers will benefit from an enhanced labour force, economic development opportunities and an increased tax base."
–Sandra Lee, project manager of the Simcoe county's local immigration partnership
This Makes an Ideal Opportunity to Migrate to Barrie
Those interested in immigrating to Barrie, Ontario are in an ideal position. As Barrie's population grows at a high rate, it remains a great place to work; the economy is thriving with many job opportunities in a wide range of sectors from manufacturing to high-tech industries. Additionally, Barrie's strategic location and skilled workers, as well as the region's strong economy, make it a great place to invest. With Simcoe County's population expected to balloon to 667,000 by 2031, Barrie is an ideal immigration destination in Ontario.
The Ontario Provincial Nominee Program Could Be Your Ticket
Ontario has recently streamlined the PNP — making a simpler, supported path to their province for skilled immigrants. Improvements by the Ontario Provincial Nominee Program for Skilled Workers will help you and your family to quickly determine if you share the qualities that lead thousands of people from all over the world to successfully settle and make a new home in Barrie.
Want An Assessment to Know If You Qualify to Migrate to Barrie?
Our immigration lawyers have the knowledge to let you know if you will qualify to immigrate to Barrie. Getting an assessment is easy, just contact us here and book an appointment that is convenient for you. We will ask you series of questions and will spend about 15-30 minutes in a virtual meeting to determine if this would be a good fit for you and your family.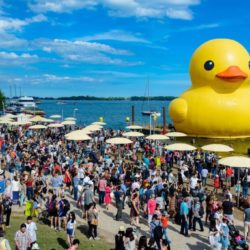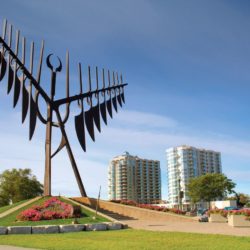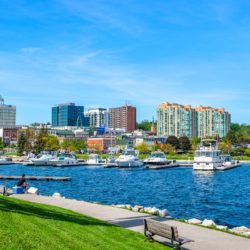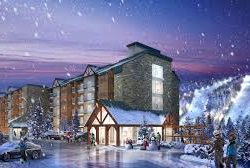 How Our Immigration Lawyers Can Help
If you plan on migrating to Barrie, ON Canada, then you'll want an immigration lawyer who knows the ins and outs of Canadian immigration. Our firm has offices throughout North America, but our corporate office is in Toronto. Even though our main office is not located in Barrie, if you watch the video above you will quickly see we are able to help anyone in the world immigrate to Ontario.
Our immigration lawyers have over 30 years combined experience and have successfully processed thousands of Canadian visa applications. We are fully confident we can help you with your immigration matter too! You can get in touch with us here.
Other Interesting Facts & Information About Barrie:
In 2006, the Barrie Census Metropolitan Area (CMA) was identified by Statistics Canada as the fastest growing CMA in Canada. As of 2006, Barrie and the surrounding area had 177,061 residents, which included the City of Barrie's 128,430 residents (Source: Statistics Canada, 2006). Current 2011 population estimates are around 145,000 for the City proper.
Like the rest of southern Ontario, Barrie has a humid continental climate, with warm, humid summers and cold winters. Tourism plays an important role in the local economy, and Barrie's historic downtown and waterfront are at the heart of its tourism industry.
Once You Settle in Ontario
Once you arrive in Ontario and get settled in your new home, you'll want to do the follow items:
When you work with our immigration law firm we make sure we provide you with all the resources you'll need to settle properly in your new country. If you are interested in immigrating to Barrie, be sure to contact our law firm to get an assessment of your case with one of our immigration experts.
Getting started is easy. Use our eligibility assessment form or call us today at 1.866.449.5904 to speak to one of our U.S. immigration experts.