Are You Thinking Of Migrating to Brampton, Ontario, Canada?
Brampton is a Canadian city in Southern Ontario, Canada. It is a suburban city in the Greater Toronto Area (GTA) and the seat of Peel Region. Brampton's population has boomed over the past two decades, more than doubling from 234,445 residents in 1991 to 521,315 in 2011. As of the 2011 census, Brampton's population was 523,911.
In Canadian history, many city neighbourhoods have followed a pattern of demographic shift: first settled by people from the British Isles, then southern Europeans, and then immigrants from Asia and Africa. This phenomenon is now occuring in Brampton, as it is accepting many new immigrants.
There is an Ideal Opportunity to Migrate to Brampton
Those interested in immigrating to Brampton, Ontario are in an ideal position. Ontario won international kudos four years ago for Places to Grow, a revolutionary scheme to curb urban sprawl, with a proportion of the plan aimed at Brampton. The city is plowing ahead with plans that will make it the hot spot for horizontal growth — a.k.a. sprawl — in the Greater Golden Horseshoe. Its plans will end up paving over what remains of thousands of hectares of rural land within the city boundaries, just as neighbouring Mississauga did. As a result, there is much room to grow economically, and skilled workers applications are a great opportunity for immigrants.
The Ontario Provincial Nominee Program Could Be Your Ticket
Ontario has recently streamlined the PNP — making a simpler, supported path to their province for skilled immigrants. Improvements by the Ontario Provincial Nominee Program for Skilled Workers will help you and your family to quickly determine if you share the qualities that lead thousands of people from all over the world to successfully settle and make a new home in Brampton.
Want An Assessment to Know If You Qualify to Migrate to Brampton?
Our immigration attorneys have the knowledge to let you know if you will qualify to immigrate to Brampton. Getting an assessment is easy, just contact us here and book an appointment that is convenient for you. We will ask you series of questions and will spend about 15-30 minutes in a virtual meeting to determine if this would be a good fit for you and your family.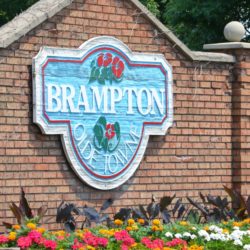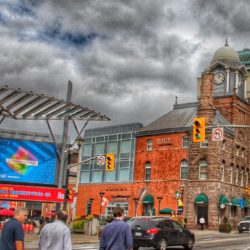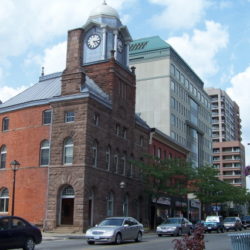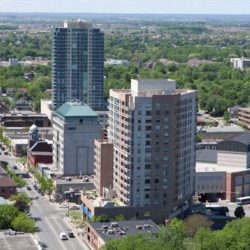 How Our Brampton Immigration Attorneys Can Help
If you plan on migrating to Brampton, ON Canada, then you'll want an immigration lawyer who knows the ins and outs of Canadian immigration. Our firm has offices throughout North America, but our corporate office is in Toronto. Even though our main office is not located in Brampton, if you watch the video above you will quickly see we are able to help anyone in the world immigrate to Ontario.
Our immigration lawyers have over 30 years combined experience and have successfully processed thousands of Canadian visa applications. We are fully confident we can help you with your immigration matter too! You can get in touch with us here.
Other Interesting Facts & Information About Brampton:
With a population of 523,911, Brampton is the third-largest city in the Greater Toronto Area, and the ninth largest city in Canada. With the median age at 33.7, it is the youngest community in the GTA. Due to a number of converging factors including an exponential rise in the cost of real estate within the city and high property and corporate taxes.
Brampton, with its proximity to the Pearson International Airport and road infrastructure, population growth, cost of land, and more favourable corporate tax structure, has become a prime location for corporate head offices, factories, warehouses, etc., as well as the typical domestic goods and services required to provide for the population. Brampton's city hall is pictured above.
Once You Settle in Ontario
Once you arrive in Ontario and get settled in your new home, you'll want to do the follow items:
When you work with our immigration law firm we make sure we provide you with all the resources you'll need to settle properly in your new country. If you are interested in immigrating to Brampton , be sure to contact our law firm to get an assessment of your case with one of our immigration experts.
Getting started is easy. Use our eligibility assessment form or call us today at1.866.449.5904 to speak to one of our Canadian immigration experts.