Are You Thinking Of Immigrating to Edmonton, Alberta, Canada?
Edmonton is the capital of the Canadian province of Alberta. It is on the North Saskatchewan River and is the centre of the Edmonton Capital Region, which is surrounded by Alberta's central region. The city had a population of 812,201 in the 2011 Census, making it Alberta's second-largest city and Canada's fifth-largest municipality. This population represents 70 percent of the total 2011 population of 1,159,869 within the Edmonton census metropolitan area (CMA), Canada's sixth-largest CMA by population.
Combined with natural population growth and a rising share of international migrants, Alberta's population expanded by nearly 116,000 residents or 3.04 per cent in 2012, according to Alberta Finance data. That was almost triple the national growth rate.
Edmonton Has Great Potential for Immigrants
Nearly 86,000 migrants adopted Alberta as their new home in 2012, the highest level on record. This makes an ideal situation for people from abroad who want to immigrate to the Edmonton.   While other major cities in Canada suffer from tough competition in the job market, Edmonton is one of few cities where jobs are readily available. This fact alone attracts many international immigrants who come to the country with the Skilled Worker Application process.
Alberta Provincial Nominee Program Could Be Your Ticket
The Alberta PNP Program is a fast track way of getting Canadian Permanent Residence.   Job opportunities in Alberta are an attractive option for many foreign workers seeking stable, long term employment. The program is ideal for those who wish to settle permanently in Alberta and who meet the criteria for application.
Want An Assessment to Know If You Qualify to Migrate to Edmonton?
Our immigration lawyers have the knowledge to let you know if you will qualify to immigrate to Edmonton. Getting an assessment is easy, just contact us here and book an appointment that is convenient for you. We will ask you series of questions and will spend about 15-30 minutes in a virtual meeting to determine if this would be a good fit for you and your family.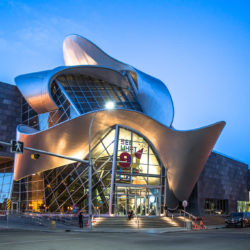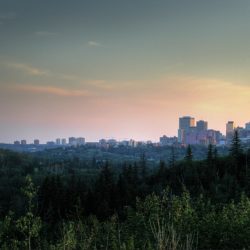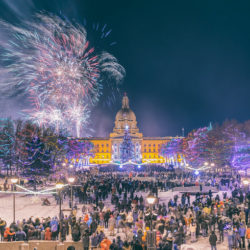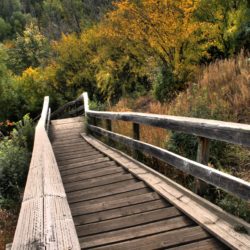 How Our Immigration Lawyers Can Help
If you plan on migrating to Edmonton, AB, Canada, then you'll want an immigration lawyer who knows the ins and outs of Canadian immigration. Our firm has offices throughout Canada, but our corporate office is in Toronto. Even though our main office is not located in Edmonton, if you watch the video above you will quickly see we are able to help anyone in the world immigrate to Canada.
Our immigration lawyers have over 30 years combined experience and have successfully processed thousands of Canadian visa applications. We are fully confident we can help you with your immigration matter too! You can get in touch with us  here.
11215 Jasper Avenue NW
Canada
(780) 800-2995
Hours of operation:
Mon-Fri: 9 am – 5 pm
Appointment required:
Yes
Other Interesting Facts & Information About Edmonton:
Edmonton has a humid continental climate with relatively low precipitation. The city has milder winters than either Regina or Winnipeg, both south of Edmonton. Its average daily temperatures range from a low of −11.7 °C (10.9 °F) in January to a summer peak of 17.5 °C (63.5 °F) in July. Many events are anchored in the downtown Arts District, centred around Churchill Square (named in honour of Sir Winston Churchill). On the south side of the river, the University district and Whyte Avenue contain theatres, concert halls, and various live music venues. Edmonton plays host to several large festivals each year, contributing to its local nickname, "The Festival City."
Once You Settle in Edmonton
Once you arrive in Edmonton and get settled in your new home, you'll likely be interested in doing the following:
When you work with our immigration law firm we make sure we provide you with all the resources you'll need to settle properly in your new country.   If you are interested in immigrating to Edmonton, be sure to contact our law firm to get an assessment of your case with one of our immigration experts.
Immigrate to Alberta
Getting started is easy. Use our eligibility assessment form or call us today to speak to one of our Canadian immigration professionals.