Are You Thinking Of Immigrating to London, Ontario, Canada?
London is a city in Southwestern Ontario, Canada, situated along the Quebec City–Windsor Corridor. The city has a population of 366,151 according to the 2011 Canadian census. London is at the forks of the non-navigable Thames River, approximately halfway between Toronto, Ontario and Detroit, Michigan.
By 2026, the City of London's population will have grown by approximately 65,000 people, to a total population of 420,000 people.
Londoners report speaking 48 different languages and identify their ancestral origins from 144 distinct ethno-cultural backgrounds
London is an Ideal Destination for Immigrants
Across Canada, access to skilled workers has become an important and growing challenge. In recent studies, almost 50% of surveyed companies reported that their skilled trades workers will be retiring in the next 15 years. Moreover, 40% of surveyed organizations expect to face a skilled trades shortage in less than five years.
Additionally, London is Ontario's sixth largest city, so opportunities are plentiful for newcomers. The city offers work opportunities, education, culture, dining, shopping and fun for the family.
This makes an ideal situation for people from abroad who want to immigrate to London, especially through Skilled Worker Applications.
Ontario Provincial Nominee Program Could Be Your Ticket
Ontario has recently streamlined the PNP — making a simpler, supported  path to their province for skilled immigrants. Improvements by the Ontario Provincial Nominee Program for Skilled Workers will help you and your family to quickly determine if you share the qualities that lead thousands of people from all over the world to successfully settle and make a new home in London.
Want An Assessment to Know If You Qualify to Migrate to London?
Our immigration lawyers have the knowledge to let you know if you will qualify to immigrate to Ontario.  Getting an assessment is easy, just contact us here and book an appointment that is convenient for you.  We will ask you series of questions and will spend about 15-30 minutes in a virtual meeting to determine if this would be a good fit for you and your family.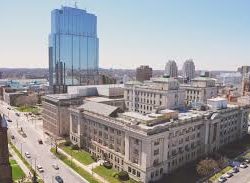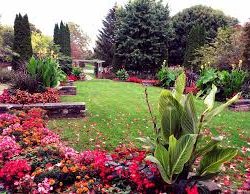 How Our Immigration Lawyers Can Help
If you plan on migrating to London, ON Canada, then you'll want an immigration lawyer who knows the ins and outs of Canadian immigration. Our firm has offices throughout North America, but our corporate office is in Toronto. Even though our main office is not located in London, if you watch the video above you will quickly see we are able to help anyone in the world immigrate to Canada.
Our immigration lawyers have over 30 years combined experience and have successfully processed thousands of Canadian visa applications.   We are fully confident we can help you with your immigration matter too!  You can get in touch with us here.
255 Queens Avenue, Suite 1000
Canada
(519) 660-2903
Hours of operation:
Mon-Fri: 9 am – 5 pm
Appointment required:
Yes
Other Interesting Facts & Information About London:
London has a humid continental climate, and because of its location in the continent, it experiences large seasonal contrast, tempered to a point by the surrounding Great Lakes. The summers are usually warm to hot and humid, with a July average of 20.5 °C (68.9 °F), and temperatures above 30 °C (86 °F) occur on average 8 days per year.
The city is home to many festivals, including Sunfest, the Home County Folk Festival, the London Fringe Theatre Festival, the Expressions in Chalk Street Painting Festival, Rock the Park, Western Fair, the London Ontario Live Arts Festival (LOLA) and The International Food Festival. The London Rib-Fest, where barbecue ribs are cooked and served, is the second largest barbecue rib festival in North America
Special City of London initiatives in Old East London are helping to create a renewed sense of vigour in the East London Business District. Specific initiatives include the creation of the Old East Heritage Conservation District under Part V of the Ontario Heritage Act, special Building Code policies, and Facade Restoration Programs.
Once You Settle in London
Once you arrive in Ontario and get settled in your new home, you'll want to do the follow items:
When you work with our immigration law firm we make sure we provide you with all the resources you'll need to settle properly in your new country.   If you are interested in immigrating to London, be sure to contact our law firm to get an assessment of your case with one of our immigration experts.
Getting started is easy. Use our eligibility assessment form or call us today at +1.647.699.5307 to speak to one of our Canadian immigration experts.