Are You Thinking Of Immigrating to Toronto, Ontario, Canada?
Toronto is one of the most multicultural urban areas in the world. heir diverse cultures and communities have helped create Toronto's identity as a vibrant global city. Toronto is one of the most livable and competitive cities in the world as demonstrated by various statistics, reports and international rankings.
Toronto, the capital of the province of Ontario, is a major Canadian city along Lake Ontario's northwestern shore. It's a dynamic metropolis with a core of soaring skyscrapers, all dwarfed by the iconic, free-standing CN Tower. Toronto also has many green spaces, from the orderly oval of Queen's Park to 400-acre High Park and its trails, sports facilities and zoo.
This Makes an Ideal Opportunity to Immigrate to Toronto
Those interested in immigrating to Toronto, Ontario are in an ideal position. As Toronto's population grows at a high rate, it remains a great place to work; the economy is thriving with many job opportunities in a wide range of sectors from manufacturing to high-tech industries. Additionally, Toronto's strategic location and skilled workers, as well as the region's strong economy, make it a great place to invest. 
The Ontario Provincial Nominee Program Could Be Your Ticket
Ontario has recently streamlined the PNP — making a simpler, supported path to their province for skilled immigrants. Improvements by the Ontario Provincial Nominee Program for Skilled Workers will help you and your family to quickly determine if you share the qualities that lead thousands of people from all over the world to successfully settle and make a new home in Barrie.
Want An Assessment to Know If You Qualify to Immigrate to Toronto?
Our immigration lawyers have the knowledge to let you know if you will qualify to immigrate to Toronto. Getting an assessment is easy, just contact us here and book an appointment that is convenient for you. We will ask you series of questions and will spend about 15-30 minutes in a virtual meeting to determine if this would be a good fit for you and your family.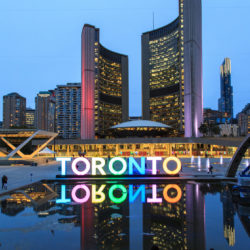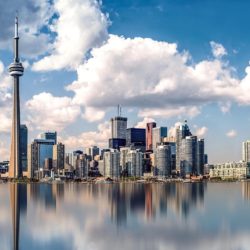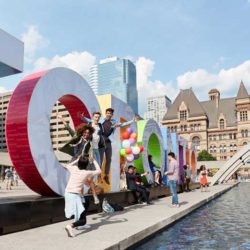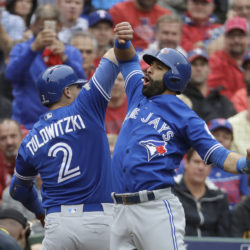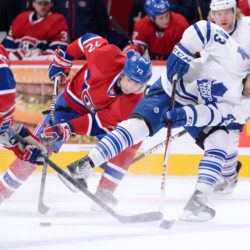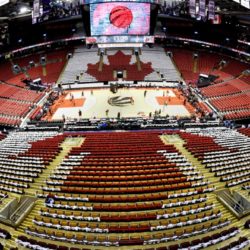 How Our Immigration Lawyers Can Help
If you plan on immigrating to Toronto, ON Canada, then you'll want an immigration lawyer who knows the ins and outs of Canadian immigration. Our firm has offices throughout North America, but our corporate office is in Toronto. 
Our immigration lawyers have over 30 years combined experience and have successfully processed thousands of Canadian visa applications. We are fully confident we can help you with your immigration matter too! You can get in touch with us here.
Other Interesting Facts & Information About Toronto:
In 2016, foreign-born persons made up 47 per cent of the population, compared to 49.9 per cent in 2006. According to the United Nations Development Programme, Toronto has the second-highest percentage of constant foreign-born population among world cities, after Miami, Florida. 
The city experiences four distinct seasons, with considerable variance in length. 
Like the rest of southern Ontario, Toronto has a humid continental climate, with warm, humid summers and cold winters. Tourism plays an important role in the local economy. Most visitors come during the summer for events such as Toronto Pride as well as winter events such as Winter Wonderland.
Once You Settle in Ontario
Once you arrive in Ontario and get settled in your new home, you'll want to do the follow items:
When you work with our immigration law firm we make sure we provide you with all the resources you'll need to settle properly in your new country. If you are interested in immigrating to Barrie, be sure to contact our law firm to get an assessment of your case with one of our immigration experts.
Need Help Immigrating to Toronto Canada?
Getting started is easy. Use our eligibility assessment form or call us today at 1.866.449.5904 to speak to one of our U.S. immigration experts.
VisaPlace is the perfect place to start your path to immigration.