About Victoria, British Columbia:
Victoria is the capital city of British Columbia, Canada and is located on the southern tip of Vancouver Island off Canada's Pacific coast. The city has a population of about 80,017 within the metropolitan area of Greater Victoria, which has a population of 344,615, the 15th most populous Canadian metro region. Named after Queen Victoria of the United Kingdom and, at the time, British North America, Victoria is one of the oldest cities in the Pacific Northwest, with British settlement beginning in 1843.
British Columbia's population is growing faster than the national average, according to the latest census data. Figures from the newest census data reveal that Victoria's population grew by 4.4 per cent — from 330,088 residents — since the last census in 2006. There are approximately 22,000 small businesses in the region and most employ fewer than twenty staff. These small enterprises represent 93% of Greater Victoria's employers, making Victoria an excellent location for people interested in business class immigration.
Victoria has a temperate climate that is usually classified as Marine west coast, with mild, damp winters and relatively dry and mild summers. It is sometimes classified as a Mediterranean climate. This is a major factor for people that immigrate to Canada from warm climates.
The regional economy is strong in tourism, public administration, defense and retail. However, the City of Victoria is focused on service-oriented and knowledge-based industries.
The oldest (and most intact) Chinatown in Canada is located within Victoria. In the heart of downtown are the Parliament Buildings, the Fairmont Empress Hotel, the gothic Christ Church Cathedral, and the acclaimed Royal British Columbia Museum, with large exhibits on local Aboriginal peoples, Natural History and Modern History.
Why Immigrate to Victoria?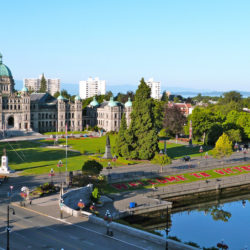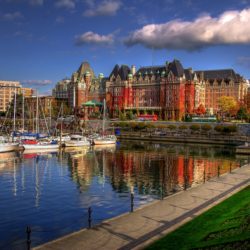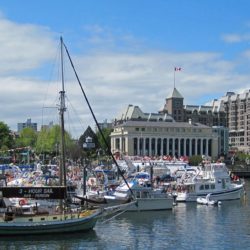 There Are HUGE Opportunities For New Immigrants to Migrate to Victoria
This makes an ideal situation for people from abroad who want to immigrate to Victoria, Canada. The skilled worker visa applies to immigrants who are able to demonstrate their ability to enter the labour market and successfully establish themselves in Canada. This is great for immigrants looking to move to Victoria, evidenced by Victoria's immigrant profile: while most of the population of Victoria remains of European descent, a substantial portion of the recent Canadian immigrants that settled in Victoria were from Asia and the Middle East (44.5%) as well as Europe (23.6%). The People's Republic of China and the United Kingdom accounted for 14% and 10% respectively.
Want An Assessment to Know If You Qualify to Migrate to Victoria?
Our immigration lawyers have the knowledge to let you know if you will qualify to immigrate to Victoria.  Getting an assessment is easy:  just contact us here and book an appointment that is convenient for you.  We will ask you a series of questions and will spend about 15-30 minutes in a virtual meeting to determine if this would be a good fit for you and your family.
How Our Immigration Lawyers Can Help
If you plan on migrating to Victoria, BC, Canada, then you'll want an immigration lawyer who knows the ins and outs of Canadian immigration. Our firm has  offices throughout North America, but our corporate office is in Toronto.  Even though our main office is not located in Victoria, if you watch the video above you will quickly see we are able to help anyone in the world immigrate to British Columbia.
Our immigration lawyers have over 30 years combined experience and have successfully processed thousands of Canadian visa applications.   We are fully confident we can help you with your immigration matter too!  You can get in touch with us here.
Once You Arrive in Victoria​
Once you arrive to Victoria and get settled in your new home, you'll want to do the follow items:

When you work with our immigration law firm we make sure we provide you with all the resources you'll need to settle properly in your new country.   If you are interested in immigrating to Victoria, be sure to contact our law firm to get an assessment of your case with one of our immigration experts.
Immigrate to Victoria
Getting started is easy. Use our eligibility assessment form or call us today to speak to one of our Canadian immigration professionals.