Interested in immigrating to the United States?
Fill out our immigration assessment form today.
Interested in Immigrating to the US from India?
Beginning as early as 1820, Indian migrants have chosen to come to the United States, seeking opportunity. Since the 1990s, Indian immigrants have grown to become the second largest immigrant population in the US. Today, over 2 million Indian immigrants reside in the United States, Indian citizens are the largest group of temporary high-skilled workers receiving H-1B visas, and thousands of Indian students come to the US each year to study (migrationpolicy.org).
Indian Community in the US
As of 2015, the largest populations of Indian immigrants resided in California, New Jersey, Illinois, and Texas. Indian immigrants have come from throughout India, mostly from Gujarat, Andhra Pradesh, Punjab, Maharashtra, and Telangana. Migrants from India in the US have high levels of employment and participate to a large extent in the labor force. Indian influence is also felt in the political sphere, as groups like USINPAC have shown. Through this organization in particular, Indian voices in the US have been represented in dealing with various issues.
To become a lawful permanent resident of the United States, one must obtain a Green Card. Most immigrants will do so through employment, through family sponsorship, or by being an immediate relative. Through these various pathways, immigrants may reside legally in the US.

Work Visas for Immigrants from India
The United States provides great economic opportunity for skilled workers in search of jobs, and the most likely way to obtain a Green Card is through employment in the US. More than 50% of Indian immigrants to the US obtain lawful-permanent residence in this way. Immigrant work visas include the EB-1 and EB-2 visas, and imply receipt of a Green Card soon after entry. Non-immigrant work visas are temporary and include the H-1B , L-1, O-1, E-1, and TN (note: TN applies only to Mexican and Canadian citizens). If an immigrant comes to the US under a non-immigrant work visa and wishes to become a permanent resident, they may change their classification and apply for an immigrant work visa while in the states. Speaking to an immigration professional is also helpful in determining eligibility, as well as which visa is right for each individual.

Family Sponsorship
There are many pathways by which immigrants may be sponsored by family members in the US. These include the Petition for Alien Relative (I-130), Application to Register Permanent Residence or Adjust Status (I-485), the Affidavit of Support (I-864), or Petition for Alien Fiancé (I-129F). Speak to an immigration professional to learn more about your eligibility.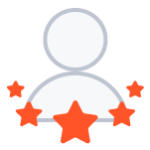 EB-1 Visa India
The EB-1 Visa stands for "Employment-Based Immigration: First Preference". You may be eligible for the EB-1 visa from India if you have an extraordinary ability such as an outstanding professor or researcher, or possibily a certain multinational executive or manager. The EB-1 visa is an employment based permanent residency visa which will provide you and your immediate family green cards.

Study Permits
The US has the largest population of international students in the world. There are more than 1 million students choosing the United States to broaden their educational experience. If you are coming from a foreign country and wish to enter the US to attend a school then you will be required to have an F visa. The F1 visa covers University or college, high school, private elementary school, seminary, conservatory, or another academic instituion.
Useful Resources for Indian Immigrants in the US
Call Us Today
Getting started is easy. Use our eligibility assessment form or call us today at 1.866.449.5904 to speak to one of our U.S. immigration professionals.