Interested in immigrating to the United States?
Fill out our immigration assessment form today.
Are You Thinking Of Immigrating to Austin, Texas, USA?
Austin is the fourth-largest city and the capital of the U.S. state of Texas. Located in Central Texas, Austin is the 13th most populous city in the United States of America at 820,611 people, and was the third-fastest-growing large city in the United States from 2000 to 2006.
In the 1830s, pioneers began to settle the area in central Austin along the Colorado River. The city grew throughout the 19th century and became a center for government and education with the construction of the Texas State Capitol and the University of Texas at Austin. After a lull in growth from the Great Depression, Austin resumed its development into a major city and, by the 1980s, it emerged as a center for technology and business.
"The state of our city today is the strongest it has ever been in our 173-year history, and it's getting stronger every day" – Austin's Mayor Lee Leffingwell
Austin is an Ideal Destination for Immigrants
During Austin's recent population growth, it has established itself as strong economic and cultural center. A number of Fortune 500 companies have headquarters or regional offices in Austin including Advanced Micro Devices, Apple, Google, IBM, Intel, Texas Instruments, 3M, and Whole Foods Market. Dell's worldwide headquarters is located in nearby Round Rock, a suburb of Austin. It is also the home of 85% of American biotechnology and pharmaceutical companies.
Austin's consistent economic progress has kept its unemployment rate almost 3% below the national average. This is great news for newcomers who are looking for work, as the US Work Visa opportunities for skilled workers, entrepreneurs, investors, and other business people are plentiful.
USA Visa Procedures Have Been Made Easier for Canadians
Under the North American Free Trade Agreement (NAFTA), the doors have been opened for Canadians and businesses seeking to enter the US markets. As a result, US Work Visa applications for Canadian businesses and professionals are now being accepted through a streamlined process.
Want An Assessment to Know If You Qualify to Migrate to Austin?
Our immigration lawyers have the knowledge to let you know if you will qualify to immigrate to Texas. Getting an assessment is easy, just contact us here and book an appointment that is convenient for you. We will ask you series of questions and will spend about 15-30 minutes in a virtual meeting to determine if this would be a good fit for you and your family.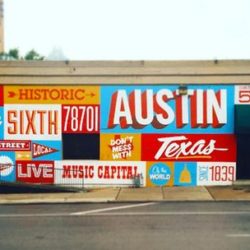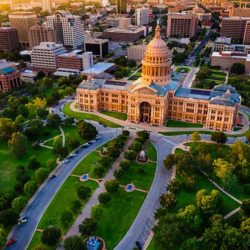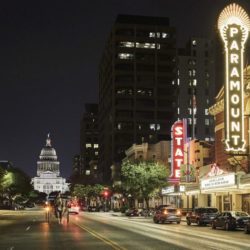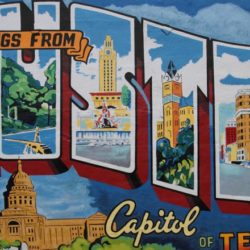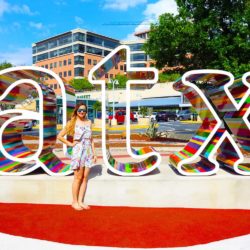 How Our Immigration Lawyers Can Help
If you plan on migrating to Austin, TX, USA, then you'll want an immigration lawyer who knows the ins and outs of American immigration. Our firm has offices throughout North America, but our corporate office is in Toronto. Even though our main office is not located in Austin, if you watch the video above you will quickly see we are able to help anyone in the world immigrate to the US.
Our immigration lawyers have over 30 years combined experience and have successfully processed thousands of US visa applications. We are fully confident we can help you with your immigration matter too! You can get in touch with us  here.
Niren and Associates
700 Lavaca, Suite 1400 #2204
Austin TX,
USA
78701
(512) 861-7690
Hours of operation:
Mon-Fri: 9 am – 5 pm
Appointment required:
Yes
Other Interesting Facts & Information About Austin:
Austin is commonly known as the live music capital of the world. Austin's South by Southwest (SXSW), one of the largest music festivals in the United States, attracts more than 2,000 performers across more than 90 venues around Downtown Austin for four days in March. SXSW had an estimated economic impact of at least $167 million in 2010, and attracts a large number of technology enthusiasts alongside music lovers.
Once You Arrive to Austin
Once you arrive in Austin and get settled in your new home, you'll want to do the follow items:
When you work with our immigration law firm we make sure we provide you with all the resources you'll need to settle properly in your new country. If you are interested in immigrating to Austin, be sure to contact our law firm to get an assessment of your case with one of our immigration experts.
Getting started is easy. Use our eligibility assessment form or call us today at 1.866.449.5904to speak to one of our U.S. immigration experts.