Interested in immigrating to the United States?
Fill out our immigration assessment form today.
Are You Thinking Of Migrating to Boston, Massachusetts, USA?
Boston is the capital and largest city of the U.S. state of Massachusetts, and of the New England Region. In 2011, Boston had an estimated population of 626,000, making it the 21st largest city in the United States.
One of the oldest cities in the United States, Boston was founded on the Shawmut Peninsula in 1630 by Puritan colonists from England. It was the scene of several key historical events during the American Revolution, such as the Boston Massacre, the Boston Tea Party, the Battle of Bunker Hill and the Siege of Boston. After the establishment of American independence, the city became an important port and manufacturing area, and a center of education and culture.
"Our progress is real. Our future is bright. The state of our city is striking, sound, and strong … Our untapped human potential is enough to power Boston's growth if we muster the courage and the creativity to unleash it." – Boston Mayor Menino
Boston is an Ideal Destination for Immigrants
The area's many distinguished colleges, universities, and hospitals make Boston an international center of higher education and medicine, and the city is considered by some to be among the most innovative cities in the United States. Boston's economy is partly based on finance, professional and business services, and government activities. The city is ranked highly on world livability rankings, ranking as the United States' third most livable city (after San Francisco and Honolulu).
This is great news for newcomers who are looking for work, as the US Work Visa opportunities for skilled workers, entrepreneurs, investors, and other business people are plentiful.
USA Visa Procedures Have Been Made Easier for Canadians
Under the North American Free Trade Agreement (NAFTA), the doors have been opened for Canadians and businesses seeking to enter the US markets. As a result, TN Visa applications for Canadian businesses and professionals are now being accepted through a streamlined process.
Want An Assessment to Know If You Qualify to Migrate to Boston?
Our immigration lawyers have the knowledge to let you know if you will qualify to immigrate to Massachusetts. Getting an assessment is easy, just contact us here and book an appointment that is convenient for you. We will ask you series of questions and will spend about 15-30 minutes in a virtual meeting to determine if this would be a good fit for you and your family.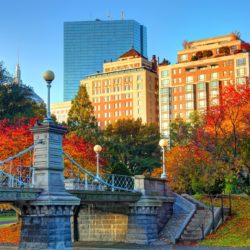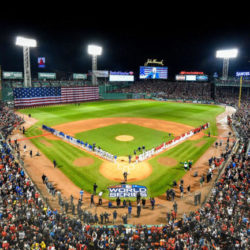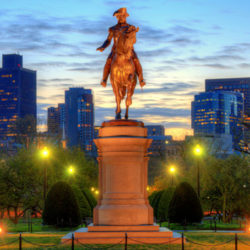 How Our Immigration Lawyers Can Help
If you plan on migrating to Boston, MA, USA, then you'll want an immigration lawyer who knows the ins and outs of American immigration. Our firm has offices throughout North America, but our corporate office is in Toronto. Even though our main office is not located in Boston, if you watch the video above you will quickly see we are able to help anyone in the world immigrate to Canada.
Our immigration lawyers have over 30 years combined experience and have successfully processed thousands of US visa applications. We are fully confident we can help you with your immigration matter too! You can get in touch with us  here.
Other Interesting Facts & Information About Boston:
Boston's rich history helps attract many tourists, with Faneuil Hall alone attracting over 20 million visitors a year. Boston's many innovations include the United States' first public school (1635), and first subway system (1897). It is also the home of the Boston Marathon, the oldest marathon in the world, and has world class sports teams in all the major American sports organizations.
Once You Settle in Massachusetts
Once you arrive in Boston and get settled in your new home, you'll want to do the follow items:
When you work with our immigration law firm we make sure we provide you with all the resources you'll need to settle properly in your new country. If you are interested in immigrating to Boston, be sure to contact our law firm to get an assessment of your case with one of our immigration experts.
Getting started is easy. Use our eligibility assessment form or call us today at 1.866.449.5904 lawyer to speak to one of our U.S. immigration experts.