Interested in immigrating to the United States?
Fill out our immigration assessment form today.
Portland is a city located in the U.S. state of Oregon, near the confluence of the Willamette and Columbia rivers. As of the 2010 Census, it had a population of 583,776,  estimated to have reached 587,865 in 2012, making it the 28th most populous city in the United States.
Portland is Oregon's most populous city, and the third most populous city in the Pacific Northwest region, after Seattle, Washington, and Vancouver, British Columbia. Approximately 2,289,800 people live in the Portland metropolitan area (MSA), the 19th most populous MSA in the United States.
"The study [by the Fiscal Policy Institute]  should be required reading for all Oregonians, as it makes clear just how much of the economic growth of the state's largest metropolitan area is due to immigrants"  – Joy Margheim, policy analyst with the Oregon Center for Public Policy.
As with much of the Pacific Northwest west of the Cascades, Portland experiences a temperate oceanic climate typified by warm, dry summers and mild, damp winters. According to the Köppen climate classification, Portland falls within the cool, dry-summer mild temperate zone, also referred to as cool-summer Mediterranean, because of its relatively dry summers.
Portland is often awarded "Greenest City in America" and "most green cities" designations. Popular Science awarded Portland the title of the Greenest City in America in 2008,[47] and Grist magazine listed it in 2007 as the second greenest city in the world. The city is home to the Rose Bud and Thorn Pageant, started in 1975 and modeled after the Imperial Sovereign Rose Court of Oregon.
In 2012, the city was listed among the 10 best places to retire in the U.S. by CBS MoneyWatch.
Why Immigrate to Portland?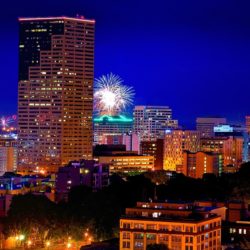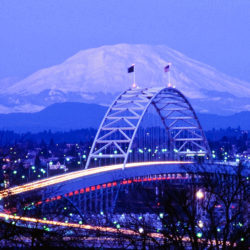 Oregon is a Great Destination for International Immigrants
The New York-based Fiscal Policy Institute examined the economic impact of all foreign-born workers, including undocumented immigrants, in the nation's 25 largest metropolitan areas. They concluded that "immigration and economic growth go hand in hand." In the Portland metro area, immigrants constitute about 12 percent of the population and generate about 12 percent of the economic output, according to the study. The above study shows exactly why Portland is open to accept immigrants, especially through work visas.
USA Visa Procedures Have Been Made Easier for Canadians
Under the North American Free Trade Agreement (NAFTA), the doors have been opened for Canadians and businesses seeking to enter the US markets. As a result, US Work Visa applications for Canadian businesses and professionals are now being accepted through a streamlined process.
Want An Assessment to Know If You Qualify to Migrate to Portland?
Our immigration attorneys have the knowledge to let you know if you will qualify to immigrate to Raleigh.  Getting an assessment is easy, just contact us here and book an appointment that is convenient for you.  We will ask you series of questions and will spend about 15-30 minutes in a virtual meeting to determine if this would be a good fit for you and your family.
How Our Immigration Lawyers Can Help
If you plan on migrating to Portland then you'll want an immigration lawyer who knows the ins and outs of US immigration. Our firm has offices throughout North America, but our corporate office is in Toronto.  Even though our main office is not located in Texas, if you watch the video above you will quickly see we are able to help anyone in the world immigrate to Oregon.
Our immigration lawyers have over 30 years combined experience and have successfully processed thousands of US visa applications. We are fully confident we can help you with your immigration matter too! You can get in touch with us here.
Important Things to Get to Once in Portland:​
Once you arrive in your new home in Oregon you will likely be interested in the following:
When you work with our immigration law firm we make sure we give and provide you with all the resources you'll need to settle properly in your new country.   If you are interested in immigrating to Oregon, be sure to contact our law firm to get an assessment of your case with one of our immigration experts.
Interested in Immigrating to Portland?
Getting started is easy. Use our eligibility assessment form or call us today to speak with one of our U.S. immigration experts.