Interested in immigrating to the United States?
Fill out our immigration assessment form today.
Are You Interested in Moving to San Jose, California, USA?
San José is the third-largest city in California, the tenth-largest in the United States, and the county seat of Santa Clara County. San José is the largest city within Silicon Valley, which is a major component of the greater San Francisco Bay Area. It is the largest city in Northern California; The U.S. Census Bureau reported the population of the city to be 945,942 in 2010.
The San Jose metro area, which includes Santa Clara and Silicon Valley, saw a net increase of about 30,400 immigrants since the 2010 Census, according to estimates.
There Are Many Reasons Why San Jose is Great for Immigration
The Bay Area created more jobs in the month of May 2013 than during the entire first four months of the year, pushing down unemployment rates in the region and statewide to their lowest levels in nearly five years. A growing number of jobs is usually great news to immigrants looking to move to the area, as many entry visas are received through proof of employment.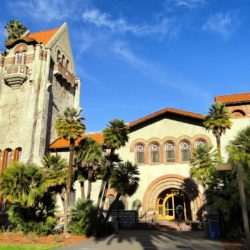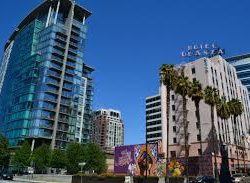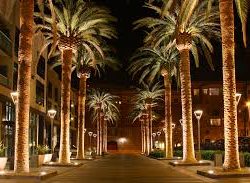 You May be Able to Enter with a Work Visa
US Work Visas are a typical mean of entry to life in the United States. Every fiscal year, approximately 140,000 employment-based immigrant visas are made available to qualified applicants under the provisions of U.S. immigration law. As work visas usually require applicants to show proof of employment in the destination, it is a good idea to immigrate to areas where job growth is not stagnating. California and San Jose are showing an increasing job growth rate which make the area an ideal destination for immigrants.
Want An Assessment to Know If You Qualify to Immigrate to San Jose?
Our immigration lawyers have the knowledge to let you know if you will qualify to immigrate to San Jose.  Getting an assessment is easy, just contact us here and book an appointment that is convenient for you.  We will ask you series of questions and will spend about 15-30 minutes in a virtual meeting to determine if this would be a good fit for you and your family.
How Our Immigration Lawyers Can Help
If you plan on migrating to San Jose, CA in the USA, then you'll want an immigration law firm which knows the ins and outs of American immigration.   Our firm has offices throughout North America, but our corporate office is in Toronto.  Even though our main office is not located in California, if you watch the video above you will quickly see we are able to help anyone in the world immigrate to the state.
Our immigration lawyers have over 30 years combined experience and have successfully processed thousands of US visa applications.   We are fully confident we can help you with your immigration matter too!  You can get in touch with us here.
Some More Information On San Jose
San Jose, like most of the Bay Area, has a subtropical Mediterranean climate. San Jose has 300+ days of sunshine and an annual mean temperature of 60.5 °F (15.8 °C). It lies inland, surrounded on three sides by mountains, and does not front the Pacific Ocean like San Francisco. Because of this, the city is somewhat more sheltered from rain, giving it a semiarid feel with a mean annual rainfall of 15.82 in (402 mm), compared to some other parts of the Bay Area, which can receive about three times that amount.
San Jose possesses about 15,950 acres of parkland in its city limits, including a part of the expansive Don Edwards San Francisco Bay National Wildlife Refuge. The city's oldest park is Alum Rock Park, established in 1872. In its 2013 ParkScore ranking, The Trust for Public Land, a national land conservation organization, reported that San Jose was tied with Albuquerque and Omaha for having the 11th best park system among the 50 most populous U.S. cities.
Important Things to Do Once Arriving in San Jose
Once you arrive to San Jose and get settled in your new home, you'll likely be interested in doing the following:
When you work with our immigration law firm we make sure we provide you with all the resources you'll need to settle properly in your new country.   If you are interested in immigrating to San Jose, be sure to contact our law firm to get an assessment of your case with one of our immigration experts.
Interested in Immigrating to San Jose?
Getting started is easy. Use our eligibility assessment form or call us today to speak with one of our U.S. immigration experts.