Interested in immigrating to the United States?
Fill out our immigration assessment form today.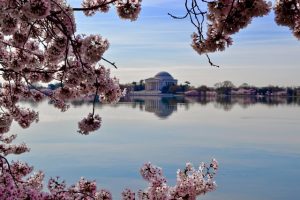 Are You Thinking Of Immigrating to Washington D.C., US?
Washington, D.C., formally the District of Columbia and commonly referred to as Washington, "the District", or simply D.C., is the capital of the United States. Washington, D.C., had an estimated population of 632,323 in 2012, the 25th most populous place in the United States. Commuters from the surrounding Maryland and Virginia suburbs raise the city's population to more than one million during the work week. The Washington Metropolitan Area, of which the District is a part, has a population of 5.7 million, the seventh-largest metropolitan area in the country.
Immigrants in Washington DC
The Distric of Columbia (D.C.) has a large community of immigrants. About 14% of DC's population was born in a foreign country. Immigrants living in Washington DC have a repuation of being highly educated as 3/5ths of immigrants in DC have a college degree or higher.  Many come to Washington DC specifically for the jobs and higher education available. 1 in 6 DC workers is an immigrant which shows how important immigrants are to the labor force. The following industries have the highest levels of immigrant employees: 
Professional Scientific, and Technical Services
Public Administration
Accommodation and Food Services
Health Care and Social Assistance
Getting the right visa in the US can be complicated and timely but when you decide to relocate to Washington DC, make sure that you start your paperwork long before your arrival. As visa regulations change from time to time, we strongly recommend that you always contact your local American embassy to ask for the exact rules and regulations regarding the application of a visa. 
Basic Immigration Paths:
Non-immigrant visa: Issued when you don't have intentions to settle in the US. You should be able to prove that you will return to your home country when the visa expires. These are some of the visas in this group

Visitor visa (If your country is listed in the visa waiver programmer, you won't have to apply for a visa)
Specialty workers who can show that they only wish to reside in the US for a certain period of time

Immigrant visas: It is mandatory to have a sponsor for this kind of visa, for example, a relative or an employer. These visas include:
Jobs Opportunities
Washington DC's labor force is held up by immigrant workers. Every 1 in 6 workers in Washington DC is an immigrant making the city a perfect place for immigrants to find work!
The top 5 occuaption groups that are made up mostly of immigrants are:
Carpenters
Housekeeping cleaners
Taxi drivers / chauffeurs
Chefs / head cooks
Cooks
Cost of Living
Washington DC is the captial of the United States so you can expect the cost of living to be higher than its surrounding areas.
Housing: A two bedroom home averaged $599,277 in Washington DC. 
Utilities: electricity, heating, water, and garbage will average around $120.37 a month which is 23% lower than the national average!
Food: Numbeo.com estimated the minimum for food in DC is $12.29 per day, or $380.95 per month.
Transportation
There are several ways for residents or visitors to travel around Washignton DC using public transportation. The Metrorail and Metrobus are the most convenient ways to get around DC. In addition to the cities public transportation there are also taxis, ride shares, and rental scooters.
Washington DC offers a monthly transit pass which is about $237 allowing you to use the cities complete transportation system every day of the month, anywhere you'd like in the city limit. 
Climate
Washington DC has a humid subtropical climate that allows hot & humid summers and cold winters. 
Spring: Average temperature of 67°F and often rainy
Summers: Average high of 88.4°F
Fall: Average temperature of 58.5 °F
Winter: Average temperature of 32°F and an average of 17 inches per season
Education
Washington DC has a large variety of schooling options for children which includes public, charter, private and international schools. 
Public schools accept students based on their location of residence which is why it is important to know where you settle in the city if you have children. 
Many individuals come to Washington DC for higher education and is known for its excellence. Washington DC is home to a few colleges and universities in the United States where presidents, senators, famous authors, and celebrities have attended. 
Top colleges/universitie:
Food, Activities, Sports
Activities: Washington DC is America's capital so there are an abundant amount of museums, status, monuments, and historic sites to see. In addition to historic places to visit there are is a nightlife, many zoos, shopping centers, performing arts, and waterfront activities. 
Sports: Washington DC have several professional sport teams.
NFL: Washington Football Team
MLB: Washington Naionals
NHL: Washington Capitals
MLS: D.C. United
NBA: Washington Wizards
NWSL: Washington Spirit
WNBA: Washington Mystics
Foods: Washington DC has a fantastic food scene. The area has something for everyone including a budget, taste, and atmosphere. The largest culinary scenes in DC include: European, Asian, African, Latino, and Vegan.
There Are Fantastic Opportunities For International Immigrants to Migrate to Washington
The District's immigrant population has been increasing over the past two decades, and these individuals constitute a diverse group. The foreign-born share of Washington, D.C.'s population rose from 9.7% in 1990, to 12.9% in 2000, to 13.5% in 2010, according to the U.S. Census Bureau. Washington, D.C. was home to 81,734 immigrants in 2010, who comprised 17.9% of the District's workforce. As a result, immigrants are essential to Washington's economy as workers and taxpayers, many of whom migrate using a Work Visa.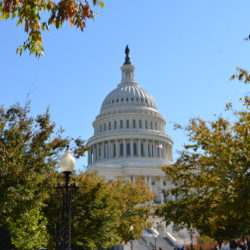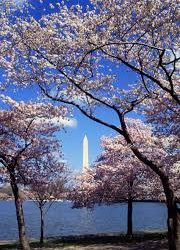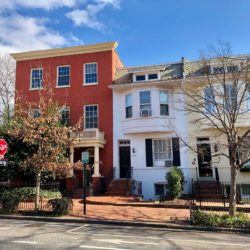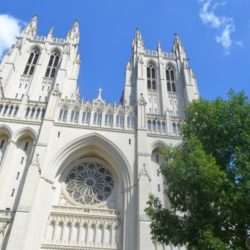 USA Visa Procedures Have Been Made Easier for Canadians
Under the North American Free Trade Agreement (NAFTA), the doors have been opened for Canadians and businesses seeking to enter the US markets. As a result, US Work Visa applications for Canadian businesses and professionals are now being accepted through a streamlined process.
Want An Assessment to Know If You Qualify to Migrate to Washington?
Our immigration lawyers have the knowledge to let you know if you will qualify to immigrate to Washington.  Getting an assessment is easy, just contact us here and book an appointment that is convenient for you.  We will ask you series of questions and will spend about 15-30 minutes in a virtual meeting to determine if this would be a good fit for you and your family.
How Our Immigration Lawyers Can Help
If you plan on migrating to Washington D.C. then you'll want an immigration lawyer who knows the in's and out's of US immigration. Our firm has offices through-out North America, but our corporate office is in Toronto.  Even though our main office is not located in the District, if you watch the video above you will quickly see we are able to help anyone in the world immigrate to Washington.
Our immigration lawyers have over 30 years combined experience and have successfully processed thousands of US visa applications. We are fully confident we can help you with your immigration matter too! You can get in touch with us here.
771-208-0957
Hours of operation:
Mon-Fri: 9 am – 5 pm
Appointment required:
Yes
Other Interesting Facts & Information About Washington:
Washington is in the humid subtropical climate zone, and exhibits four distinct seasons. Spring and fall are warm, while winter is cool with annual snowfall averaging 15.5 inches (39 cm). The city is a national center for the arts – the John F. Kennedy Center for the Performing Arts is home to the National Symphony Orchestra, the Washington National Opera, and the Washington Ballet. One of Washington's famous landmarks is the  United States Capitol (pictured above), which is the meeting place of the United States Congress, the legislature of the federal government of the United States. The building sits atop Capitol Hill at the eastern end of the National Mall. Though it has never been the geographic center of the federal district, the Capitol is the origin by which the quadrants of the District are divided and the city was planned.
Picking the Best Neighborhood Based on Your Lifestyle
The Washington, D.C., metropolitan area is becoming a primary immigration destination, ranking eighth among the top immigrant-receiving communities. The Washington D.C. area, especially in the outer suburbs, have seen huge changes in immigrant populations in recent decades. The District of Columbia's immigrants are not only living in the city, they are also laying down roots in the city as well.
Economic opportunities also attract immigrants to the area. More than 90,000 new Americans living in Washington DC today serve as everything from high school teachers to economists, making them an important part of the economic success of the city.
The act of picking up and moving to another country can seem risky and full of uncertainty, which is why you want to make sure you are moving to a neighborhood that will best suit you in the long-run. Here are some of the most well-known, diverse neighborhoods in the Washington DC area:
Surrounding Areas: Maryland and Virginia
Washington DC is surrounded by towns and neighborhoods that are home to many immigrants as well. If the city life of DC sounds a bit overwhelming or foreign to you, you may want to consider living just outside in the suburbs of Maryland or Virginia.
Maryland has a large immigrant community, with many coming from El Salvador. About one in
seven Maryland residents were born in another country, while one in eight is a native-born American who has at
least one immigrant parent.
The city of Bethesda is home to plenty of diverse groups of individuals. The city itself offers an abundance of job opportunities, resulting in individuals moving to the city from across the country. It is common for individuals living in Bethesda to commute to Washington DC daily for work. There are also plenty of public transportation options for those who don't drive, including Metrobus and the Red Line Metrorail.
Silver Spring is a suburb just outside of Washington DC that offers nightlife, diversity, amazing schooling and communities. Downtown Silver Spring provides the same culture and entertainment of DC, without the fast-paced noisy city. 
Chevy Chase is a desirable area to work, live, and visit, offering quality restaurants, shops, and arts and entertainment venues. The Bethesda-Chevy Chase area is served by the Metro (subway) system. Just three stops along Metro's Red Line make Chevy Chase easily accessible throughout the D.C. area.
Once You Arrive in Washington
Once you arrive to Washington and get settled in your new home, you may be interested in doing the following:
When you work with our immigration law firm we make sure we give and provide you with all the resources you'll need to settle properly in your new country.   If you are interested in immigrating to Washington, be sure to contact our law firm to get an assessment of your case with one of our immigration experts.
Interested in Immigrating to Washington D.C.?
Getting started is easy. Use our eligibility assessment form to call us today to speak to one of our U.S. immigration experts.