Understand your eligibility with VisaScore360™
It's VisaPlace's unique scoring system for evaluating YOUR prospects for immigration to Canada and the United States. The score report you receive is designed to give you a general sense of your eligibility for different streams of Canadian and US immigration. *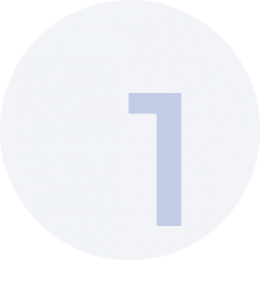 You'll answer several questions about you and your immigration goals. Your information is protected by our privacy policy.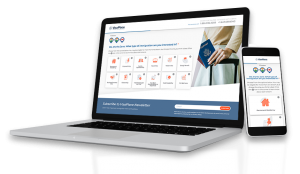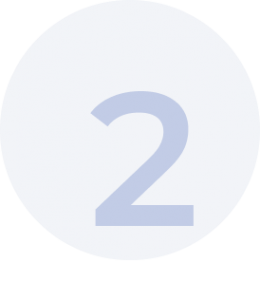 Immigration Profile Analysis
We will analyze your immigration profile so we can understand your eligibility.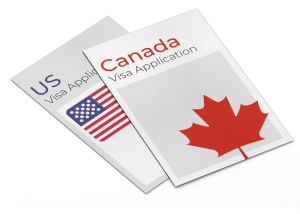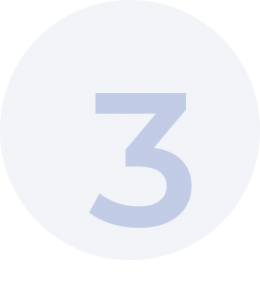 Start Your Immigration Process
Book a Visa Consult with a VisaPlace immigration professional to get answers to your immigration questions. You'll understand which visa program is right for you as well as timelines and costs for your immigration path.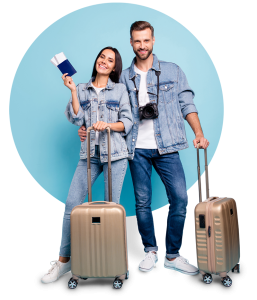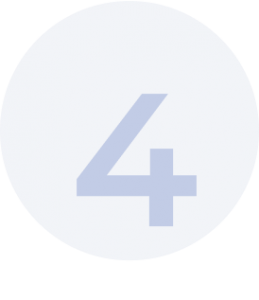 Achieve Your Immigration Goal!
We help guide you to immigration success and make your dreams come true.
Completing this assessment does not guarantee that you will be able to successfully immigrate. The information provided does not constitute legal advise
* The information contained on these pages is for general use only and is not a substitute for speaking to a practicing lawyer or licensed immigration professional and should not be relied upon as case specific advice in any form whatsoever. It does not constitute formal legal advice or give rise to any lawyer-client relationship. VisaPlace disclaims any and all liability resulting from reliance upon this general information.
We recommend you consult with immigration lawyers directly to receive the most up-to-date information and advice.
What our clients are saying
Our experience with the team at VisaPlace has been absolutely amazing. Special thank you to Nadia Bakhtiari whom we had the pleasure of partnering with. Nadia was attentive, empathetic, knowledgeable, professional, friendly and accessible. She provided guidance and kept us in the loop every step of the way. We were so impressed with the professionalism and exceptional client experience from VisaPlace that we partnered with them for both our PR application and our citizenship application. Thank you VisaPlace and thank you Nadia!
We were switched legal teams 3 times within our time there.( This was not our doing) We weren't impressed at all with the service almost all the way through our experience. Our review would have been 1 star. The response time was awful. To get in contact with our attorney was so difficult. And not thorough. Almost at the end, when we were almost ready to file, we got switched again, but this time, we are thankful. The attorney we got then was Andrew Diamond. He is fantastic and the reason for the 5 star rating. This is his rating. He was phenomenal. Absolutely amazing and prompt with response time and very knowledgeable, thorough and so helpful. We couldn't have asked for better. Thank you Andrew for all you did for us!
I'm satisfied with the expertise and professionalism with which my case was managed and handled. I wanted to take this opportunity to thank the firm for its support. Although it has been a long process time due to Covid, Nadia has always been one of the first people to guide me step by step through the path during this stressful and unprecedented time. I strongly recommend VisaPlace to anyone seeking legal counsel.
I am thrilled to share that , We have just got our Permanent residence status under humanitarian and compassionate category. It was great experience to get professional service from visaplace. All team members very knowledgeable, hard worker, polite and professional. Special thanks to Yasmeen Ali, who always guide me through out processs. Its not easy task to get positive output in HM Category. I am highly recommend visaplace for any kind of immigration needs.
Applying for my E2 Visa was so overwhelming for me. As soon as I engaged VisaPlace all that worry and stress was gone. They guided me through the entire process and set me up for success! I would 100% recommend using them for any of your Visa Needs.
I reached out to VisaPlace kind of on a whim, knowing that I needed to apply for permanent residency in order to stay with my spouse and our two cats. They were immediately and incredibly responsive, and almost instantly made me feel that I was dealing with professionals who cared about my case.
I reached out to them August last year, and today got the confirmation that my permanent residency has been approved. The people I worked with in VisaPlace stuck with me through the whole process, answering any questions and assuaging any fears that I had about the process, my application, or what I needed to do. Even when my anxiety made me snappy (I apologized immediately!) they handled my case and me with professionalism and compassion. Immigration is a stressful, scary process. I wanted professionals who knew the ins-and-outs so that I had the best chance of being able to come to Canada.
And now, I get to stay in Canada with my partner of nearly 10 years, and I couldn't be happier. I would absolutely recommend this service to anyone who wants immigration help! A big thank you, especially, to Alejandra and Nadia for handling my case. I'm so lucky to have had your help!
Had a great experience working with the people at VisaPlace for a Permanent Residency application! The team I dealt with (Nadia B., Krisztina T., Mansi S.) was extremely knowledgeable, prompt and handled the case with care. I would definitely recommend their services to anyone in need!
VisaPlace has excellent, fabulous staff that helps with your immigration needs. I appreciate your help! Very affordable! I appreciate you being there for me every step of the way! I can't thank you enough!
S. Whiting
Truly a very systematic, professional and pleasant team. My student file was with Gunjan and Yasmeen. They handled my case so well, always replied to all my queries and really did the best they can to keep me calm during the process. Yasmeen is truly very professional and completed my application in a timely and very organized manner. Would definitely recommend this organization to everyone.
When you get the opportunity to go to the US for work from abroad, then I would say VisaPlace would be your best option to get all your documents in place. My 5 star feedback is based on the help I received from Danielle Grbic as she was really professional, I would straight away ask for Danielle to be in charge of your process. From the time that Danielle took over my case I felt confident that it will go well and at the end it went smoother than expected. On my own I would never have been able to get this internal work transfer done as a L1 visa and was best for the professionals to take charge. After arriving in the US, Danielle was still happy to assist with documents and advise. A huge thanks to Danielle and VisaPlace
I spoke with Lilly last week and she's incredible. Very informative and you can tell she definably cares about her job. She wasn't pushy at all and she's there to help you figure out if this service is right for you. I'd recommend contacting VisaPlace if you're thinkin of traveling internationally and you have questions about the different types of permits.
I had a great experience with Andrew Diamond from The Visa Place. Andrew was very knowledgable and helped us every step of the way. When we had a discrepancy with my spouse's Visa Andrew helped us navigate the system in the USA. He even offered to speak directly to the customs and border control officer to help us iron out the situation. Overall the experience was very good and smooth. I highly recommend Andrew and his services at The Visa Place.
I spoke with Lilly last week and she's incredible. Very informative and you can tell she definably cares about her job. She wasn't pushy at all and she's there to help you figure out if this service is right for you. I'd recommend contacting VisaPlace if you're thinkin of traveling internationally and you have questions about the different types of permits.
Great firm. They helped me with my visa at a reasonable cost. They were very responsive and most importantly compassionate about my situation. I have no hesitation to recommend them to others
Really the best immigration law firm. I got visa with their help, they helped me at every step. They answered every single question. I 'd recommend 10/10
Our team of Immigration Lawyers and Consultants are here to help!
Founded by Toronto immigration lawyer Michael Niren, VisaPlace is a key resource for all your US and Canadian immigration needs. This website is your go-to source for the latest immigration and visa news and programs. Our experienced team of immigration lawyers and licensed consultants work to provide the best, most efficient visa services available. We provide affordable legal consultations that can help you understand your options so you can make well informed decisions based on an analysis of your situation and credentials. A consultation is the best way to get started on your path to immigration.